Print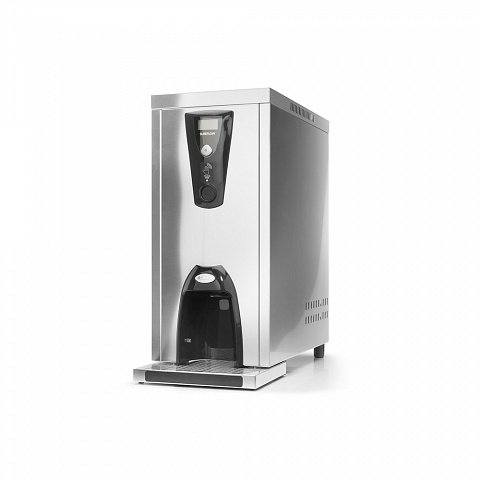 Where health and hygiene are a priority, the new SureFlow Touch Free countertop boiler is the ideal solution for dispensing boiling water. With touch-free control for a push and hold dispense or a timed filled measure to a specific size vessel.
Features And Benefits
Touch Free
Long-Life include elements
Stainless Steel drip tray included
Insulated for minimal heat loss
Easy install, service, and cleaning access
Programmable measured water delivery
Boil Dry Protection
Over-fill protection against limescale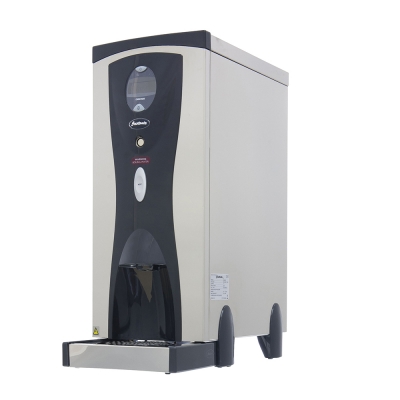 Ideal for self-service, the DB2000 has an optional advanced programmable locking system. This allows the unit to be ready for use at the touch of an electronic key and is perfect for high security users or where health and safety is a concern
Features and Benefits
Electronically controlled for constant temperatures
Programmable down to 80°C if required
Simple push and hold dispense button
Energy saving ECO mode
Lock-off setting using electronic key-fob
Early warning LCD diagnostics
Five water level sensors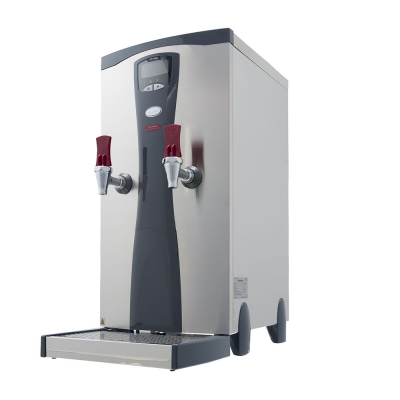 This model is designed for situations where large volumes are needed in a short period. Both models have a high tap level that are ideal for filling cafetieres, tall jugs or teapots.
Features and Benefits
Integral seven day programmable timer
Built-in multi-purpose filtration
Energy saving ECO mode
Temperature programmable between 80°C – 98°C
Two tier comprehensive diagnostics system
Integral stainless steel drip tray included
Programmable filter monitor from 2,000 — 19,500 litres
The SF range are an offshoot of the powerful CPF Series. They offer substantial initial draw off and excellent hourly output at a highly competitive price.
Features and Benefits
Basic fault self-diagnosis with LCD read out
Built-in multi-purpose filtration
Electronic temperature control for constant temperature at around 97°C
Easy access for service and cleaning
Long-life incoloy elements
Boil dry protection
Stainless steel drip tray included
28 litres per hour output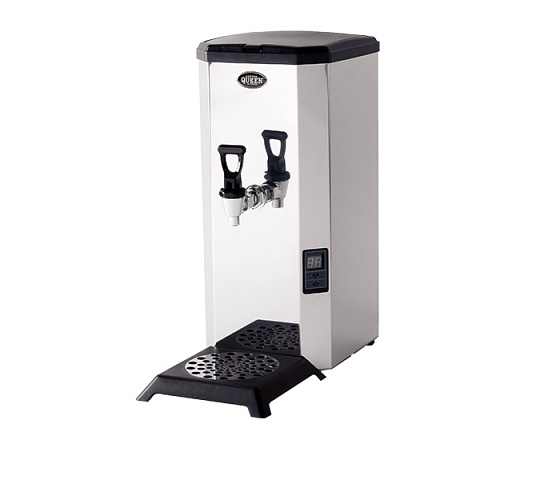 The automatic hot water dispenser is the perfect companion for our Original brewers, or if you want to be able to serve tea or cafetiere coffee quickly and easily. The hot water dispenser has high capacity and automatic water filling, but can also be filled manually. The hot water dispenser has a practical tap and digital display for water temperature. The desired temperature can be controlled electronically from the front of the dispenser, and can be adjusted between 72-96°C.
The dispenser holds about 7.5 litre of water and is made from highly polished stainless steel. A 1.5 m connection hose for water is included.
Features and Benefits
Digital display for desired temperature
Electronically adjustable temperature
Detachable spill tray
Print