Push-Button Instant Coffee Machines
Print
Bravilor Coffee Machines


Coffees and Hot Chocolates in 7 Seconds!
"A wide range of hot beverages, the optimum ease of use, the proven technologies; no matter whether large or small quantities are involved, the instant machines from the Bolero series offer a suitable solution for each location." – Bravilor Bonamat
Rent For £2.70p per day +vat
Short and long term Rent available, for your coffee shop, office, Garden Centre or Pub and Restaurant.
Coin option for a staff room
For Schools and office staff rooms you can have a coin option fitted so you can put an amount in (you may chose the amount) and then the machine will dispence the drink!
Just want Ingredients for your instant coffee machine?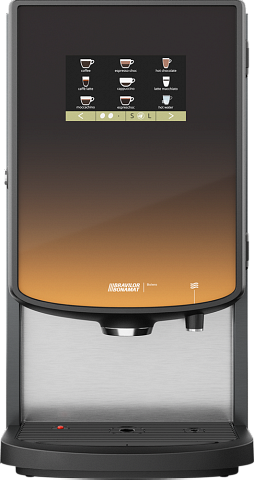 The Bolero 43 offers a wide range of beverages, up to 36 in total. The touchscreen offers a maximum of four screens offering a maximum of nine beverages per screen. You can, for example, combine instant coffee, topping (milk powder) and cocoa, with even a decaf options as well as regular coffee beans!


Print