Print
Duel Fuel Gas/Electric Coffee Machines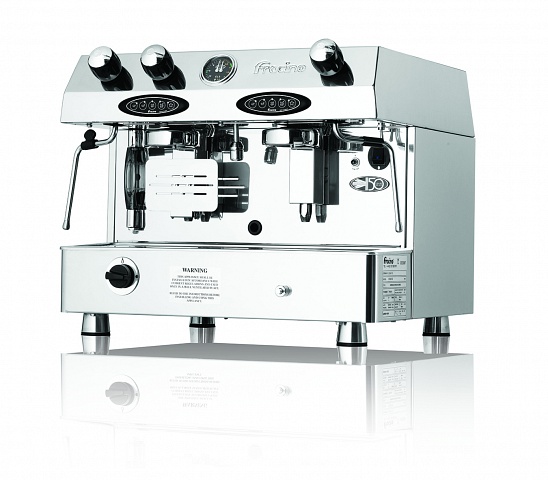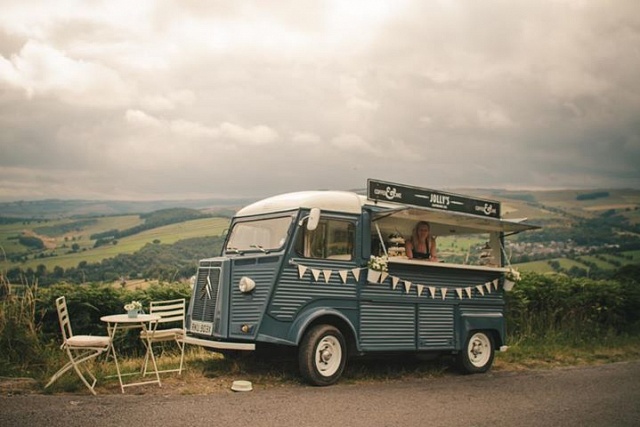 The Fracino 1 & 2 group Contempo coffee machines are also available as a dual fuel option. With the same great specification as our standard 1 and 2 group machines, but with the option to use LPG, Butane or electricity, they provide unrivalled flexibility and mobility whilst still retaining high volume output. These machines are ideal for mobile catering units and 'espresso on the go'.
The high powered gas burners for these machines provide the equivalent power of their electric counterparts, ensuring that there will be no loss of steam pressure during busy serving periods. Fracino are proud to claim that their gas machines are the most powerful in the world.
Contempo Key Features.
Top quality copper boiler heated by multiple looped element.
Pressure controlled by a triple contact pressure switch.
Automatic water level system with a probe, electronic control unit and solenoid valve.
The pressure of water and steam is separately controlled by brass safety valves.
Hot water and steam are released by rotating the valve handles on the solid brass valves.
Brass bodied group with stainless shower plate, solenoid valve and high pressure pump.
Thermosyphonic circulation ensures the group is kept constantly hot for perfect coffee making.
Case, waste and cup tray are all made from stainless steel 304.
Espresso tray for use with the high group feature, ensuring a perfect espresso.
LPG or Butane fuelled burner, equivalent to 4kw electrical power rating, fitted with electronic ignition and flame failure safety device.
Boiler pressure is controlled by a gas pressure valve set at 1.0 bar, with a low flame adjustment which controls the gas burner. Please note: a 37(LPG) / 30(BUTANE) mbar gas pressure regulator must be fitted prior to installation of the machine (dual fuel gas machine only).
High groups to accommodate large takeaway cups and latte glasses, with clearance of 132mm.
Technical Specifications
| Model | Groups | Cups Per Hour | Height (mm) | Width (mm) | Depth (mm) | Weight (kg) | Boiler Capacity | Gas Rating | Electric Rating | Element Rating |
| --- | --- | --- | --- | --- | --- | --- | --- | --- | --- | --- |
| CON1ELPG | 1 | 120/200 | 480 | 375 | 500 | 35 | 7L | 1800 watts | 350 watts | 2.8kw |
| CON2ELPG | 2 | 200/400 | 480 | 580 | 500 | 55 | 14L | 5500 watts | 350 watts | 2.85kw |
Installation Requirements
1. The Rotary Pump is supplied as standard with the Coffee Machine.
2. All items shown can be purchased from Fracino. The following which need to be purchased locally:
High Pressure Hose attached after 1/4" Fulham nozzle.
Pressure Regulator and Gas Bottle.
Fresh Water Tank.
3. The Flojet Pump and Fresh Water Tank can be replaced by a fixed tank in the vehicle. This tank would require an external 1.5 bar pump.
4. The 12v battery can either be the vehicle battery or a slave battery. We recommend Lucas sealed rechargeable LSLG 104 ah 12v gel battery.
Here is a testimonial from one of our customers who has had a dual fuel machine from us that we installed in a mobile coffee cart!
'Arden Coffee have gone above & beyond in supporting us with our mobile coffee van. From our start up idea through to launch, they were really helpful with sourcing a suitable coffee van, high quality coffee & ingredients along with advice and ad hoc support along the way. With Arden Coffees guidance, we selected a dual fuel coffee lever machine which meets our requirements perfectly as it allows us to be flexible to meet the demands of the events we attend. It was fantastic when our paid generator supply ran out of fuel at an event as it ensured we didn't have an interrupted service.
On top of this, Arden Coffee provide an outstanding level of customer service and have consistently helped us with questions, advice and last minute stock requirements without hesitation.'
Dual Fuel Winter Anti-Freezing Techniques
As the time of year nears Winter, you have to begin taking special care of any Dual Fuel machines that could potentially be left out in the cold temperatures of the night.
Especially for any Mobile Coffee Vans or similar, it is a necessity to ensure that your machine is well taken care of as to ensure that it does not get damaged in any way.
To view our techniques on how to prevent this, head on over to our posts to read more in detail!
Print