Print
Coffee Roasters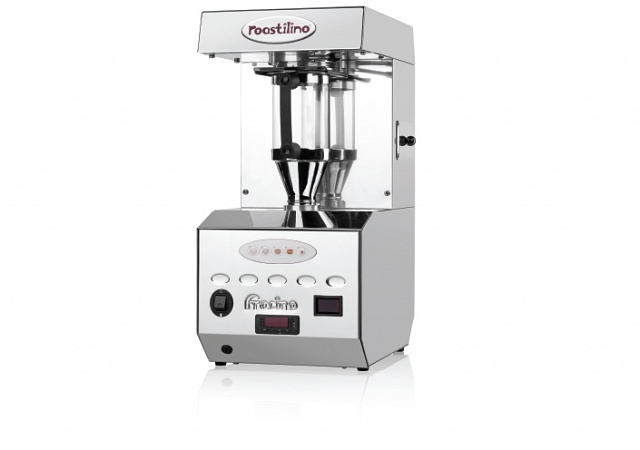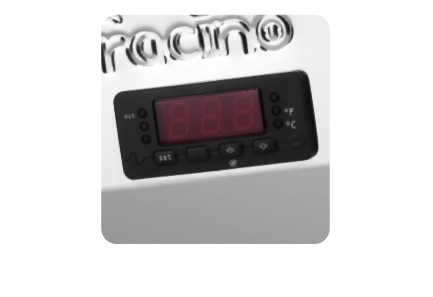 The hypnotic, award-winning Roastilino – an innovative counter top coffee roaster.
The roasting process is an aesthetic and sensory delight. The engineering innovation enables small quantities of green beans to be roasted on a bed of hot air in a glass chamber. Roastilino's mesh covered vents enable the delightful and enticing aromas of freshly roasted coffee to permeate the air. The theatrical delight sees the beans dance in the hot air while undergoing a mesmerising transformation from green – to lightly roasted hazelnut – and finally to a shade of rich brown.
Key Features
Top quality mirror finished stainless steel that shines like polished chrome.
Manufactured with the finest materials, latest machining methods and state-of-the-art electronic and safety components.
Attractive coffee bean shaped touch pad with four programmable roast times of up to 10 minutes at a temperature of 200-230°C.
Roasting process draws on fluid bed technology.
Special L.E.D display for roast times countdown.
Spigot for air extraction via ducting available as an optional extra (ducting tube not included).
Jug manufactured from borosilicate glass.
Unique patented jug clamping mechanism and automatic micro switch 'cut out' safety feature.
Side opening husk drawer.
Technical Specifications
| Model | Height (mm) | Width (mm) | Depth (mm) | Element Rating | Maximum Roast |
| --- | --- | --- | --- | --- | --- |
| Roastilino | 605 | 285 | 400 | 13kw/13amp | 250g |
L.E.D Temperature Control
Temperature control to ensure maximum temperature set is not exceeded allowing constant roasting of beans.
Print