Print
Used and Reconditioned Coffee Machines
We also have used and reconditioned machines available. These are all serviced and repaired by our expert team of engineers before being made available for purchase so whilst they are not new, you don't have to worry about them breaking down on you straight away!
They come and go at a steady rate so ring our team now at 01246 252832 to find out what we currently have available and get yourself a bargain! Heres a list of some example used and reconditioned machines that we may have in stock and what they could cost:
Astoria 2 Group Coffee Machine £1200.00 + VAT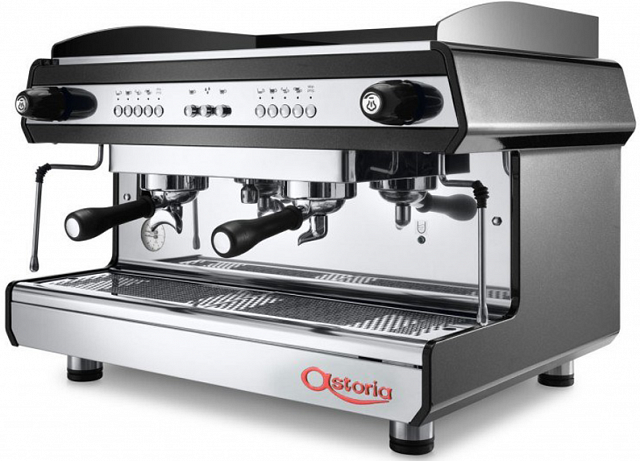 Features
Technical features
The Tanya R is available with 2 groups in electronic
Body with stainless steel and painted side panels
Boiler and pipes made in copper
Double gauges for boiler and pump pressure control
Pilot light indicating the water level in the boiler
Standard features
Automatic water refill (A.W.R.)
Automatic hot water (SAE 2Gp)
Touch-button drink selection with independent dosages for each group.
Cup warmer.
Two steam wands, one water dispenser controlled by push-button (2Gp)
Internal motor pump.
Specification
Groups 2
Boiler Capacity 10.5 Litre
Voltage 240v (Single Phase)
Power 50Hz 3900w – 16.5A
Weight 71Kg
Dimensions (mm) W715 x D535 x H515
Spaziale 2 Group Coffee Machine £1,200.00 +vat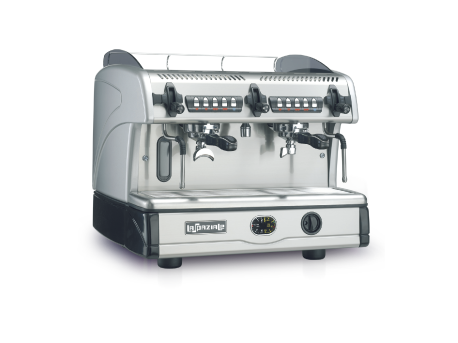 S5 14 L
Specifications
Dimensions 580×530×520
Weight 54kg
Boiler capacity 10L
Power supply
Volt 240
Hz 50/60-60
W 4000-2300
Two steam arms
Two group heads – Which means it can make up to four drinks at once
Hot water outlet
£1,200.00 +vat*
Expobar Eclipse 2 group Coffee Machine £1,300.00 +vat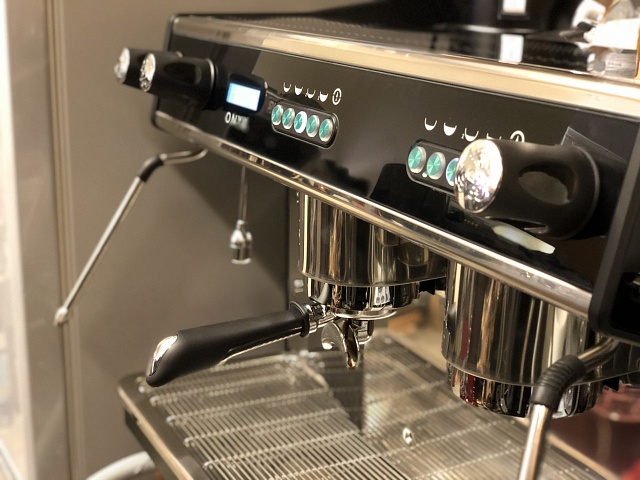 Specifications
Automatic cleaning
Soft pre infusion heads
Straight anti-suction steam wands
Group flushing
Boiler volume 11.5 litre
Dispensed coffees memory setting
Clock adjustment: current date and time
Daily machine auto-switch On/Off
Digital boiler temperature control and display
Display screen
Water pump low-level auto cut-off
Descaler filter change notification
Service interval indication
Maintenance warning indication
'No burn insulated' steam arms
70.5cm(w) x 52cm(h) x 58.5cm(d)
2 Group Coffee machine – Makes up to four espresso`s at once
Hot water outlet
£1,300.00 +vat*
Astoria PLUS4U £1200 +vat ex showroom RRP £5,300 +vat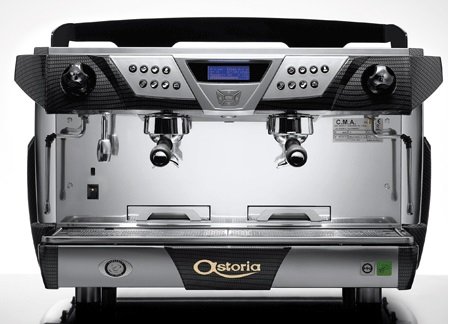 The Astoria Plus 4 U takes more than 40 years of Italian coffee knowledge and puts it right at your fingertips.
Watching every shot pulled the Plus 4 U compares the extraction to an ideal coffee and if necessary will suggest corrections allowing you to make the perfect espresso.
Integrated in to this intelligent coffee brain is Astoria's green line eco system that can provide energy savings of up to 47.6%* compared to a conventional machine.
Power – 1× 4400w 18.3A Weight- 74kg Size -W830 x D580 x H575
Key Features
Fitted with a auto arm it will froth and texture the milk to the correct temperature for latte and cappuccino.
'Smart' coffee machine analyses each shot, gives real time info and if necessary will provide suggestions to correct your shot Individual boilers for each group head with independent temperature settings Intelligent energy management can save up to 47.6%* Data certified by Intertek –
ETL
SEMKO
, an independent organisation involved in safety testing and product certification. One touch easy use automatic steam arm Digital display and control for ease of use and machine setting Constant steam thanks to a dedicated steam boiler Cup warmer means drinks stay hot for longer Suitable for large takeaway cups
‏‏‎ ‎
Sab Compact 2 group £500.00 +vat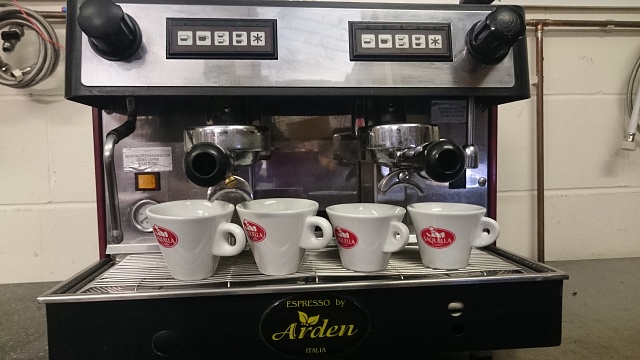 Specifications
Two group heads – makes up to four drinks at once
one steam arm
one hot water outlet
compact design
£500.00 +vat
THIS ITEM HAS BEEN SOLD 20/06/22
Instant Coffee Machine £550.00 +vat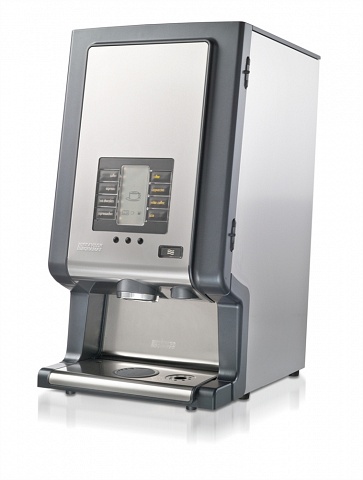 Instant coffee machine £550.00+vat
Specifications
W 316
D 455
H 574
Power 13 amp plug
Makes – Cappuccino, Latte, Hot Chocolate, Mocha, Black coffee etc
Each drink is made in around 7 seconds
Fully adjustable with strength and fill levels
*Machines sold as seen and are subject to availability. All prices and information are correct at the time of publish. Arden coffee sales ltd cannot be held responsible for any inaccurate information and if the machines are sold. Machine are sold based on our current terms and conditions.
For anymore information please contact our office 01246 252832
Print